When it comes time to put up lights and decorate for the holidays, your HVAC system is often overlooked, and no one wants to deal with a heating and cooling issue that could ruin the festive mood. Spoor's Heating & Air Conditioning understands the holiday season should be a time for making memories with family and friends, so our AC company has outlined several HVAC safety tips for you to try during the holidays.
Need AC repairs or service? Contact Spoor's Heating & Air Conditioning today to schedule service from our experienced HVAC technicians!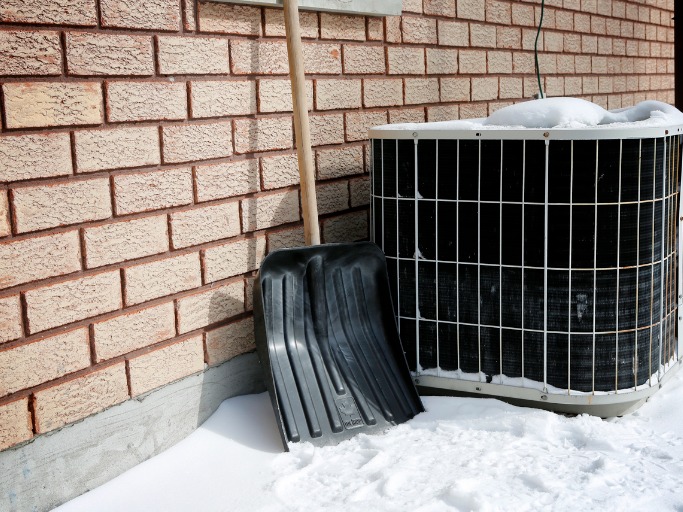 Don't Turn Down Or Cover Your Thermostat
While you may feel the holiday spirit in the air outside, covering or turning down your thermostat during the holidays can impede your system from functioning properly, potentially leading to high energy bills. If you are planning to have a lot of guests over for the holidays, the air in your home will likely heat up, so it's wise to lower your thermostat ahead of time. In addition, we recommend leaving blankets out for any guests who get cold.
Clear Your Outdoor Unit
As the leaves begin to change and fall, they can make their way into your outdoor HVAC unit along with twigs, dirt, and other debris, potentially damaging your components and impacting the unit's performance. To clean the inside of your HVAC unit, first turn off the power to the air conditioner and open up the unit. Then clean the evaporator coils and AC drain pan while clearing the air conditioner drain if plugged.
Perform A Furnace Inspection
Similar to your HVAC unit, your home's heating system feels more stress during the holiday season. We recommend having your home's heating system inspected and seasonal HVAC maintenance performed to help prevent your furnace from failing when you need it most, especially if you have an older furnace. A simple gas leak in your system could have serious consequences, but regular maintenance may help prevent these hazards.
Change Your Air Filter
The holidays can be quite a hectic time, especially if you plan on hosting guests, so it can be easy to forget small maintenance tasks, such as changing your home's air filter. As your air filter gets dirty and clogged, it can cause airflow issues, high energy costs, and system failure. However, with all those guests in your home, changing your filter can also increase your home's indoor air quality. We recommend changing your air filter every 30–90 days, depending on how often you use the system.
Schedule HVAC Maintenance
HVAC maintenance is an important part of HVAC safety that is often overlooked. To keep your HVAC unit functioning properly around your friends and family, we recommend reaching out to an experienced HVAC technician to inspect, test, clean, and ensure your system is working at its best this holiday season. Our qualified HVAC technicians at Spoor's Heating & Air Conditioning can help ensure that no malfunctioning HVAC system will ruin your season.