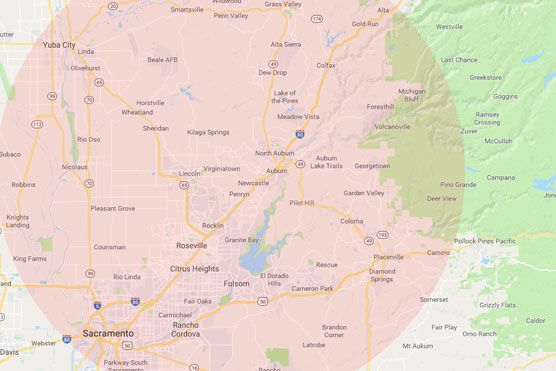 Spoor's Heating & Air Conditioning thinks everyone ought to have an HVAC system that helps reduce energy costs and emissions while providing year-round indoor comfort. That's why our HVAC company performs high-quality heating and air conditioning services in Folsom, CA. From spring or fall maintenance and 24/7 emergency repairs to parts replacements and new system installations, whatever your heating or cooling needs are, we have the solution!
Because conditions in Folsom can vary widely between sunrise and sunset, residents often run air conditioners during the day, then heaters at night. But repeated use of climate control doesn't just put wear-and-tear on HVAC components; it also raises the odds that pollen, mold, and other allergens will collect in the air ducts and counteract the typically high Folsom air quality. Among the HVAC services requested most by local homeowners and businesses are gas furnace or AC repairs and indoor air quality enhancements. Spoor's Heating & Air Conditioning not only offers these and many other services, but our experienced technicians can work on all major HVAC brands, including Bryant and Fujitsu.
Contact us to schedule or request same-day HVAC service or repair in Folsom, CA. Ask also about our Home Comfort Club, where members receive planned maintenance to extend the life of their heating and AC equipment, as well as 15-percent discounts on parts and other exclusive benefits!
Schedule Service
Call Now