The most common reason for degraded indoor air quality is an inefficient heating, ventilation, and air conditioning (HVAC) system. Without regular, professional HVAC tune-ups, bad air quality can compromise the health and comfort of you and your family or employees. Indoor air quality (IAQ) refers to the quality of air both within and around residential and commercial buildings and structures. IAQ is affected by a number of different factors. Poor IAQ can result in higher utility costs, severe health effects, frequent system breakdowns, and the need for premature system replacements.
Breathe in high-quality indoor air and cut down costs with professional HVAC services from Spoor's Heating & Air Conditioning. We are committed to providing NorCal home and business owners with outstanding heating and cooling services.
Contact us today to schedule indoor air quality services in Auburn and Meadow Vista, CA.
Signs Of Bad Air Quality In Your Home Or Business
Both residential indoor air quality and commercial indoor air quality have become important health and safety concerns due to a number of reasons, including air pollution from wildfires; improper or inadequate HVAC system maintenance; contamination from construction materials, glues, fiberglass, paints, and chemicals; increases in the number of building occupants and time spent indoors; and tight construction perimeters to modern buildings.
Bad air quality can be harder to identify than ineffective or inefficient HVAC functionality. The consequences of having low indoor air quality in your home or business, however, can be hazardous to health and should not be taken lightly. Bad air quality can even lead to death when toxic pollutants — such as carbon monoxide — are present in high concentrations. The following health issues and symptoms are among the wide range of health effects resulting from poor IAQ.
Cancer
Headaches
Shortness Of Breath
Sore Or Swollen Throat
Sinus Problems
Dizziness Or Lightheadedness
Irritated, Watery Eyes
Persistent Fatigue
Coughing & Sneezing
Worsening Allergies
Flu-Like Symptoms
Heart Disease
Respiratory Diseases
Worsening Asthma
Burning Nose
Musty, Foul Odors
Mold & Mildew Growth
Dusty Surfaces
---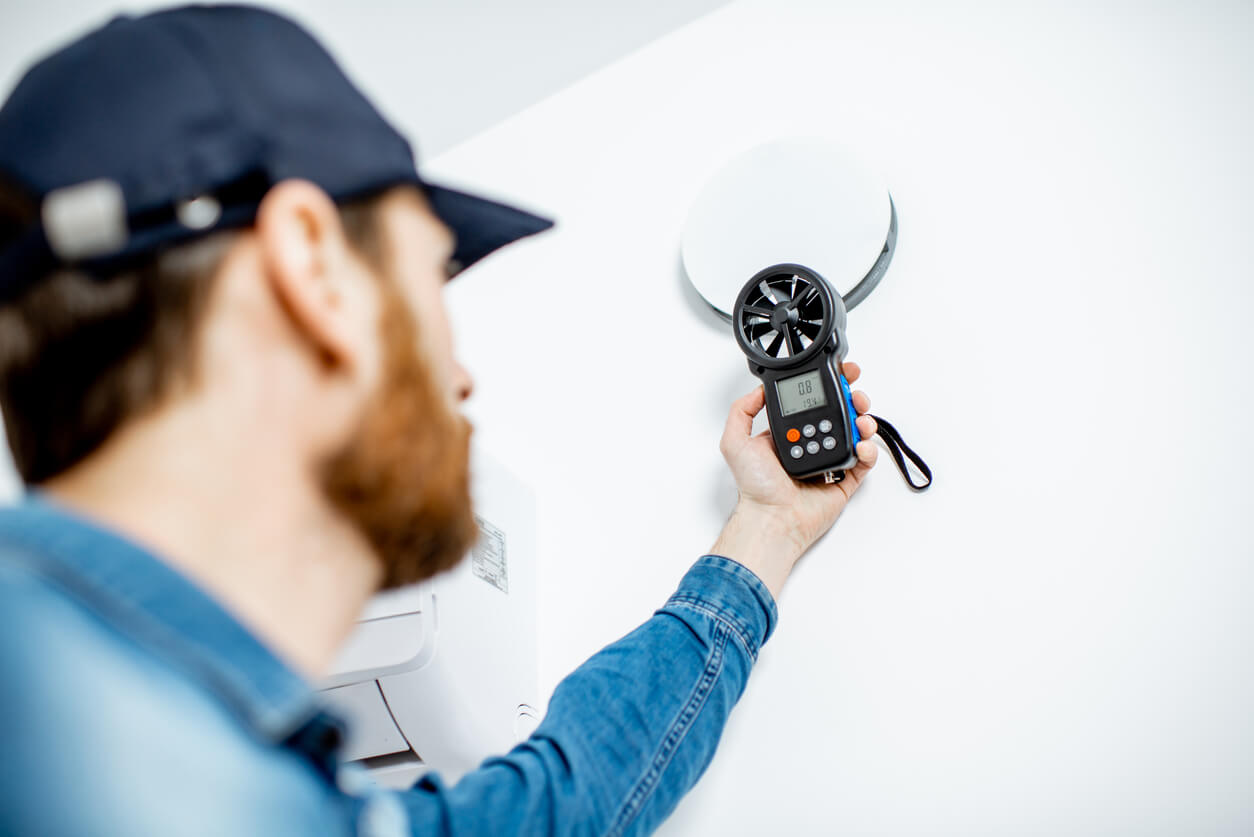 How Poor Indoor Air Quality Affects Your HVAC System
The function of your HVAC system is one of the primary factors that determine air quality within your home or business. Heating and cooling systems are made to provide thermal comfort and adequate IAQ for those within the surrounding indoor environment. Factors such as an appropriately programmed and functioning thermostat; properly-sealed ductwork; satisfactory insulation; and modern internal components and equipment are all required for high IAQ.
HVAC systems that are either outdated or improperly maintained can quickly diminish IAQ levels. For old and new units alike, the presence of airborne pollutants and contaminants can hamper the system's functioning abilities by requiring them to work overtime in order to meet the thermostat's programmed temperature. This not only reduces the system's functional lifespan, but it also spikes utility costs through wasted energy and inefficient functioning.
Air Filters
Just as important as ensuring your heater and AC function as they should is using the correct type and size of air filter for your HVAC system. Using the wrong air filter could make your indoor air toxic, creating an unsafe environment for inhabitants. An air filter that is too large for your residential or commercial HVAC system can allow airborne contaminants and harmful particles to circulate throughout your indoor spaces. On the other hand, an air filter that is too small can hinder proper airflow and put excessive strain on the unit, which increases the likelihood of system breakdowns thereafter.
While there are many different types and sizes of air filters available on the market — both online and in stores — it's important to select a filter that accommodates your heating and cooling system's specific air filter requirements.
Air Conditioners
Moisture-rich environments with high heat levels are the perfect breeding grounds for mold, mildew, dust mites, among other allergens that degrade indoor air quality. High-moisture levels can likewise wreak havoc on your cooling system — ACs have filters that trap air pollutants, but high concentrations of airborne contaminants and failing to replace dirty filters can both cause the system's filtration abilities to fail and lead to premature failure and unexpected breakdowns.
The best way to balance humidity levels and improve IAQ is to schedule AC services, including AC repairs, air conditioning installations, swamp cooler installations, and general maintenance and repair services. We can help you catch HVAC issues early, ensure your system functions optimally, and help you boost your indoor air quality.
Heaters & Furnaces
Many NorCal home and business owners rely on their furnaces to maintain warm, comfortable indoor environments throughout the fall and winter. But without regular tune-ups and prompt heating repairs, your furnace might be responsible for poor indoor air quality. Furnaces that use natural gas, propane, or oil might contaminate indoor air with carbon monoxide (CO) gas, which is both colorless and odorless and can be deadly if the indoor space is not properly ventilated. Outdated heating systems and furnaces in need of repairs often fail to properly clean indoor air and regulate humidity levels, exacerbating allergy symptoms and causing other health issues.
Protect your air quality and your family, clients, or employees' safety by scheduling comprehensive heating services with Spoor's Heating & Air Conditioning. We offer ductless mini-split systems, which offer the benefits of temperature control over each area of your indoor space, improved indoor air quality, and reduced energy consumption.
---
What Does MERV Rating On Air Filters Mean?
A MERV rating, or Minimum Efficiency Reporting Value, measures on a scale of 1-16 the effectiveness of an air filter with regard to trapping airborne contaminants and indoor pollutants. Filters with high MERV ratings are able to trap more particles than those with lower ratings and they are extremely effective in absorbing pollen, pet dander, and bacteria from circulated air.
What MERV Rating Should I Use?
It's important to select a filter with the appropriate MERV rating for your system. Installing a filter with a MERV rating that is too high for your system could prevent proper airflow and impede upon the filter's abilities to trap harmful air pollutants, lowering your IAQ. Because filters with high MERV ratings feature a tight-knit composition, there is greater resistance to airflow. This means more work for your heating and cooling system, higher energy costs, and lower HVAC performance. For most types of residential and commercial systems, we recommend selecting a filter with a MERV rating between 8 and 13. If you need help identifying the ideal MERV rating and air filter, contact us. We can help you select the ideal option based on the needs of your home or business. The most popular types of air filters include:
High-Efficiency Particulate Arrestance (HEPA) Filters
Disposable Pleated Air Filters
Disposable Fiberglass Air Filters
High-Efficiency Pleated Air Filters
Permanent Electrostatic Air Filters
Disposable Electrostatic Air Filters
---
How Our HVAC Maintenance Services Can Improve Your Air Quality
Americans spend the vast majority of their time indoors. But, even if you escape outdoor allergens and pollution, your indoor environment might not be as safe as you think — concentrations of certain indoor pollutants can be two to five times higher than typical outdoor conditions. The best way to ensure your home or business' air quality is healthy is by investing in regular AC maintenance and furnace maintenance services, which can help you safeguard indoor air and prevent the circulation of contaminants.
Spoor's Heating & Air Conditioning offers a Home Comfort Club featuring plenty of HVAC maintenance benefits, including priority service status, lower energy bills, maximum system efficiency, extended equipment life, maximum discount pricing on all repairs and services, and high-quality indoor air.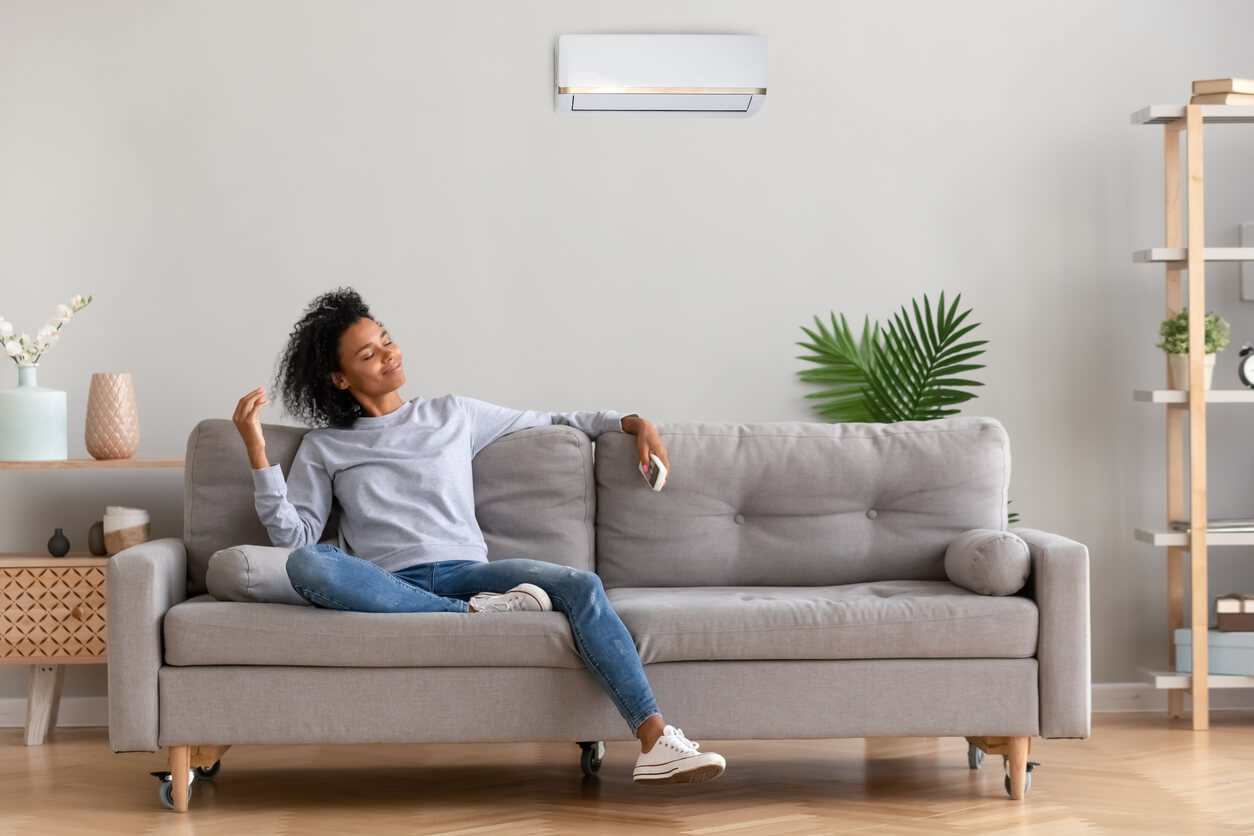 Extend System Lifespan
As HVAC systems age, their performance declines. The life expectancy of a heating and cooling unit is approximately 15 years, but without regular maintenance, it could be as low as 10 years or less. Scheduling professional maintenance can help you extend the life of your AC and furnace — we check all external and internal components to ensure proper efficiency.
Prevent Costly Breakdowns
When an HVAC system unexpectedly breaks down, the cause is likely a lack of regular maintenance. Our maintenance services can help prevent common AC breakdowns and furnace failure by approximately 95 percent, so your home or business can stay comfortable year-round. Effective HVAC function also means high-quality indoor air!
Boost Air Quality Levels
Between outdoor pollution and seasonal wildfires, your family or employees should be able to breathe easily while indoors. Dirty air filters, vents, and ducts can degrade IAQ by allowing dust, mold, and other particulates to circulate throughout your indoor spaces. HVAC maintenance ensures your indoor air is clean, safe, and healthy for you and your loved ones alike.
Lower Energy Bills
Regular system tune-ups are among the best ways to reduce heating costs and AC bills. Ensuring your system runs at peak efficiency translates into significant savings on monthly utility costs. What's more, HVAC systems that operate at peak efficiency produce higher-quality air than those in need of repairs, replacement, or other system modifications.