As wildfire season continues in Northern California, many home and business owners are feeling the effects in terms of reduced indoor air quality (IAQ). Indoors or out, the smoke and stench permeate even seemingly airtight structures. Spoor's Heating & Air Conditioning has provided high-quality air conditioning service to homes and businesses through many wildfire seasons and we're here to help during and after this season. Contact us today to schedule an appointment.
How Wildfires Affect
An HVAC System & You
Ash, soot, and particles coat the outside of a unit while also covering internal mechanical components of the system. The belts, fans, and motors become clogged, forcing the entire system to work harder than necessary and increasing the risk of a system breakdown. On the other hand, these airborne particles are pushed into the indoor air by the HVAC system whether or not the air filters are changed regularly. People with or without respiratory issues can experience coughing, shortness of breath, and other respiratory side effects.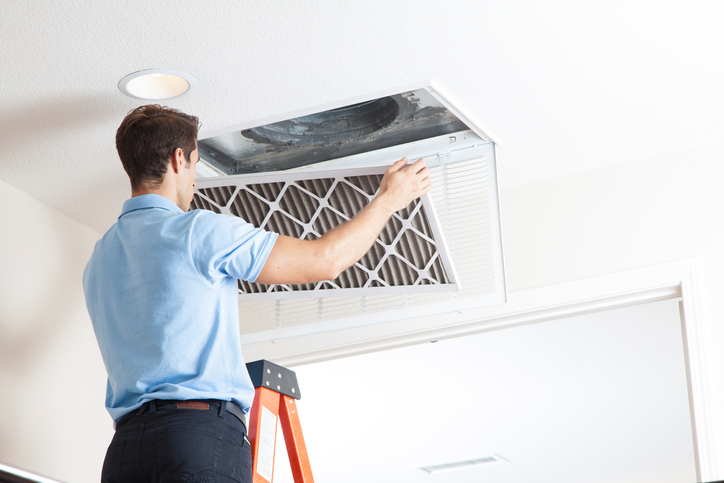 Why You Should Schedule An Indoor Air Quality Inspection
Smoke from a wildfire carries particulate matter of every item and structure burned, creating a complex mixture of toxic fumes. Many people who are in the vicinity of the smoke as it travels turn on or increase the use of their air conditioner to combat the unpleasant smells. While this appears to provide refuge, the ultra-fine particles in the smoke still bypass closed doors and windows in a building or home.
Spoor's Heating & Air Conditioning provides a range of IAQ equipment and services to help business and homeowners amplify the indoor air they and others breathe. Common examples of IAQ equipment our technicians install include:
Air Purifiers: These appliances can be whole-house or portable and block and trap allergens, bacteria, and unpleasant odors from entering the indoor air.
Media Filters: Larger and thicker than a regular air filter, a media filter filters a greater volume of air.
UV Bulbs: Also called UV lights, these bulbs emit ultraviolet light to destroy bacteria, mold, and other organic growths in a specific area. They're commonly installed near the evaporator coils of an HVAC system.
Does My HVAC System Need Service?
If your home or business has been directly or indirectly affected by a wildfire, such as in the jetstream flow many miles away, the HVAC system most likely needs to be inspected. Smoke particles can linger in ductwork for years after a fire and without thorough cleaning will continue to lower the IAQ. The technicians with Spoor's Heating & Air Conditioning will inspect your system from top to bottom and make any necessary heating and air repairs.
How Can I Prepare My HVAC System For Wildfire Season?
As you make plans for either this wildfire season or in the future, remember to prepare the HVAC system by scheduling HVAC maintenance and repairs with Spoor's Heating & Air Conditioning. If your area isn't asked to evacuate, many people essentially shelter in place which means they spend more time indoors until the outdoor air clears. During a maintenance check-up, our technicians will make sure the system is operating at top efficiency and any potential issue that could cause a breakdown is resolved before hand. We can also evaluate the indoor air quality and install equipment to ensure everyone breathes easier. Contact Spoor's Heating & Air Conditioning today to schedule AC repair in Sacramento, CA.