All pet owners would likely agree their pets are a constant source of joy. However, in addition to being a source of love and affection, most pet owners would also likely agree that having pets around the home adds to the housework that needs to be done. When you invite pets into your home, you'll have to clean up after them, bathe them, brush them, and more. In addition, many families don't realize how much their pets can affect their HVAC system. Below, the experienced HVAC technicians with Spoor's Heating & Air Conditioning outline five tips homeowners can implement to achieve harmony between their pets and air conditioning system!
Spoor's Heating & Air Conditioning is an HVAC company offering AC repair and heating services to residential and commercial properties throughout Northern California. Contact our air conditioning company today to schedule HVAC services!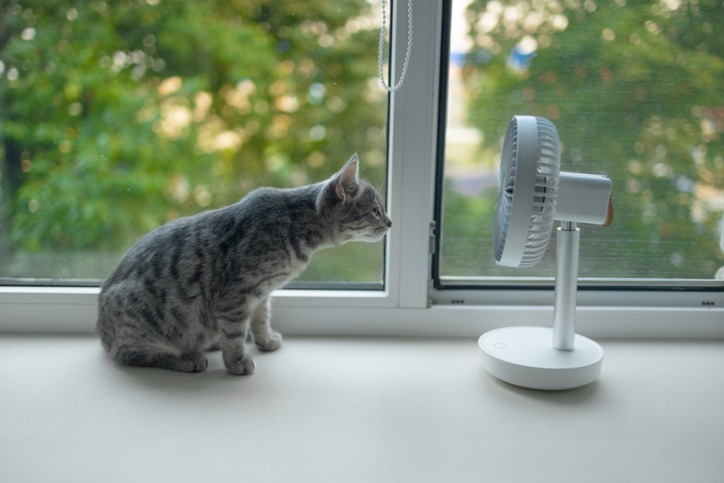 Change Your Air Filter Regularly
Pet hair, the dirt pets bring in from outdoors, and pet dander are all filter-clogging materials that will shorten the lifespan of your HVAC system's air filters by filling them up much faster. It is crucial to change out dirty air filters for clean ones often, as dirty air filters can negatively affect a home's indoor air quality and an HVAC system's efficiency. How often you should change out your HVAC system's air filter will depend on the number of pets you have around your home. Families with a single pet should change their air filter every one and a half to two months. Homeowners with more than one pet should change their air filters every 25–40 days.
Groom Your Pets Often
Grooming your pets isn't just good for them, it's also good for your home's HVAC system! For example, brushing any pets you own that are prone to shedding will prevent loose hair from floating around the home and clogging up the HVAC system's air filters. Additionally, routinely bathing your pets can help keep stray hairs from making their way into your home's HVAC system and remove any other dirt or debris they bring in from outdoors. Brushing your pets outdoors can be a great way to remove loose hairs from their body while also letting them enjoy some time in the sun!
Keep Things Tidy
Even with regular grooming, pet hair and dander can quickly spread. The best way to prevent hair and dander from affecting an HVAC system's efficiency is to keep your home tidy and clean! Specifically, vacuuming all around your home regularly can help prevent excessive pet hair and dander from making their way into your system's indoor air intake. Make sure you vacuum rugs, carpets, and furniture especially well since those items can trap pet hair and dander.
Install A Fence Around Your Outdoor AC Unit
All air conditioning systems have an outdoor unit essential to their operation. Unfortunately, pets are naturally curious creatures that may rub against or mark your AC system's outdoor unit. If pets spend too much time around a home's outdoor AC unit, they could send pet hair and dander into the HVAC system from outdoors. Homeowners can help prevent this by building a small fence or barrier around their outdoor AC unit!
Schedule Routine HVAC Maintenance
Professional HVAC maintenance is the best way to ensure your HVAC system continues to function properly with pets in the house. Using a comprehensive HVAC maintenance checklist, our HVAC technicians ensure every component functions efficiently, providing indoor comfort for our customers and their furry friends. Among the many benefits of our Home Comfort Club, are exclusive member discounts, extended equipment life, priority service status, and no overtime charges. To learn more about our HVAC maintenance services, contact us today.