It's a question we hear at Spoor's Heating & Air Conditioning all the time — why is HVAC maintenance important? While we espouse the many benefits of HVAC maintenance, there's now an easy way to make sure your system receives the care it needs. Here are seven reasons to join our Home Comfort Club in Auburn, CA, today!
1. Receive Priority Service Status
When a low whine emitting from the air conditioner becomes a high-pitched whistle, the last thing you want is to be buried on a service call list. But members of our Home Comfort Club enjoy priority service status for moments like this. Our technicians respond promptly and begin to diagnose and repair the issue.
2. Keep The Warranty Valid
The everlasting importance of HVAC preventive maintenance goes beyond the physical unit — it's required by the majority of manufacturers to keep the warranty valid. If you submit a repair claim under the warranty, proof the system has been tuned up and repaired on a regular basis is usually required. Otherwise, the manufacturer is likely to deny the claim which leaves you with the full repair cost.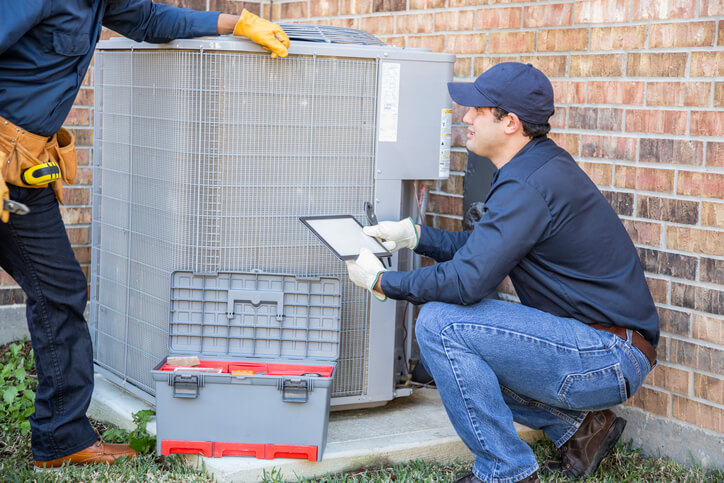 3. Achieve Consistent Indoor Comfort
By procrastinating on scheduling heating and ac service, you run the risk of negatively impacting the indoor temperature. When the system has routine repairs and tune-ups, it's able to function at peak efficiency which means you receive consistent air flow and temperatures.
4. Cut Heating & Cooling Costs
The cost to heat and cool a home or business usually accounts for 48 percent of total energy costs each year, according to the U.S. Department of Energy. This figure can be even higher for residents of Auburn, CA, as seasonal conditions often reach extremes at both end of the thermometer. But, maintaining the HVAC unit is one part of lowering these costs. Our technicians can evaluate insulation levels or recommend thermostat settings to create a customized solution aimed at saving you money year-round.
5. Extend The System's Functional Lifespan
Modern HVAC units may save energy and money in the long-term, but the initial installation cost can quickly reach thousands of dollars. So why not do what you can to ensure the functional lifespan is extended as long as possible? Join our a maintenance plan from our HVAC company in Auburn, CA, and enjoy twice a year unit check-ups designed to keep your unit lasting as long as possible. After all, the core of heating and air service is to address small issues before they become a big problem, which can lead to unexpected full system replacement.
6. Improve The Safety Of Your Home Or Business
A malfunctioning air conditioner and/or heating system can quickly pose a risk to the safety of not only the home or business but loved ones and customers. Shorting wires or any other electrical issue can quickly become a fire hazard while a lack of heat is uncomfortable and can contribute to frozen pipes. Plus, if the heat exchanger is damaged in any way, it can release deadly carbon monoxide, which is undetectable (unless a carbon monoxide detector is installed). As a member of our Home Comfort Club, your unit will be checked twice a year, ensuring your unit is safe to operate.
7. Breathe Easier Year-Round
Breathing easier is guaranteed as a member of our HVAC maintenance plan. The indoor air quality improves thanks to a reduction in common indoor allergens such as dust mites, pet dander, and pollen. Also, by having Spoor's Heating & Air Conditioning check the unit twice a year, you'll know your unit is efficient and functioning at it should. To join our HVAC maintenance plan in Auburn, CA, contact us today!