Many of our customers throughout Northern California have four-legged family members in their homes. While pets can be bundles of love, they also introduce a few disadvantages with regard to increased home maintenance and allergens, which can have significant impacts on your residential HVAC system.
To help protect your family and pets and to preserve the effectiveness and efficiency of your heating and cooling system, follow these four furnace maintenance and air conditioner maintenance tips from our HVAC company perfect for pet owners.
Contact Spoor's Heating & Air Conditioning today to schedule an HVAC appointment!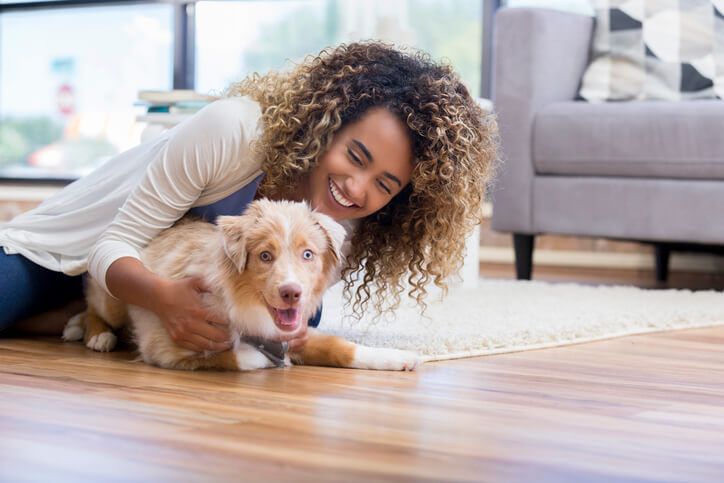 Schedule HVAC Maintenance Regularly
The key to ensuring your heating, ventilation and air conditioning (HVAC) system can properly function as it should with pets in the home is professional HVAC maintenance. Our technicians follow a comprehensive HVAC maintenance checklist that ensures each component of the system functions at peak efficiency and can provide indoor comfort for our customers and their furry friends alike. Our Home Comfort Club features exclusive member discounts, plus all the benefits associated with extended equipment life, priority service status, and no overtime charges, among a wide range of additional perks.
Contact us today to learn more about how you can benefit from our maintenance plan.
Change Out Air Filters Early & Often
Ensuring high-quality air for your cat, dog, or other types of household pet is just as important as it is for your other family members, as many pets spend most of their time indoors. The more pets within an indoor setting, the more often the air filter needs to be changed. Dirty air filters can reduce airflow and compromise indoor air quality (IAQ). In addition to improving indoor health and reducing energy costs, clean air filters also prevent dirt, debris, and other allergens from gathering inside the system, which prevents the need for emergency HVAC repairs. Make sure you check your air filter each month and replace it as necessary.
Contact us for help identifying the best filter to match your system for optimized IAQ and cleaner, healthier indoor air.
Clean Regularly To Minimize Pet Dander
Keeping in mind the health of your pet, bathing and/or brushing your pet as frequently as recommended by your vet is a great way to help minimize pet dander in the home. Cats and dogs shed microscopic skin flakes, commonly referred to as dander. Dander is so lightweight that it is often airborne and can easily accumulate within a multitude of different enclosures and spaces in your home, including your HVAC unit and air filters.
Another beneficial practice to reduce the amount of pet dander in your home is to regularly dust, mop, and vacuum each of your indoor spaces — this particularly applies to rooms in which your pet spends much of their time, such as the living room and bedroom, among other indoor areas.
Build A Barrier Around Your HVAC Unit
When it comes to HVAC system damage due to pets, homeowners can ignore the problem, spend a lot of money to resolve the issue, or proactively prevent the situation from happening. Installing a small fence or another type of natural barrier around outdoor AC units and compressors can help keep pets safe and comfortable as well as save energy and extend the life of your HVAC unit.
Keeping pets away will help ensure that cats don't claw at the components and dogs don't chew on the cables or urinate on the unit's exterior surfaces. Put up a breathable barrier around the unit — make sure there is a minimum 3-foot clearance around the unit and that any exposed wiring or cables are properly hidden and stored.