Fall means trees adorned with colorful leaves, pumpkin-flavored treats, and cozy sweater weather. It also means it's time for homeowners to begin preparing their HVAC systems for the cold weather. After all, the last thing anyone wants is for their heating to fail on a chilly autumn night. Below, Spoor's Heating and Air Conditioning share five tips for getting your home prepped and primed for fall.
Contact our HVAC company today to schedule service!
Check Weatherstripping
Weatherstripping helps to seal the frames around doors and windows. These seals are crucial to preventing rainwater and cold air from leaking inside our homes in the fall. While weatherstrips aren't a direct component of an HVAC, they help take the strain off of the heating system as it works to cool a home's interior.
Walk around your home and inspect the weatherstripping on doors and windows to ensure they're in good condition. Search for any dry, cracked strips that could allow indoor heat to escape and ensure thresholds are at the correct height. If you discover windows or doors missing weatherstripping, don't worry — they are easy to install and inexpensive.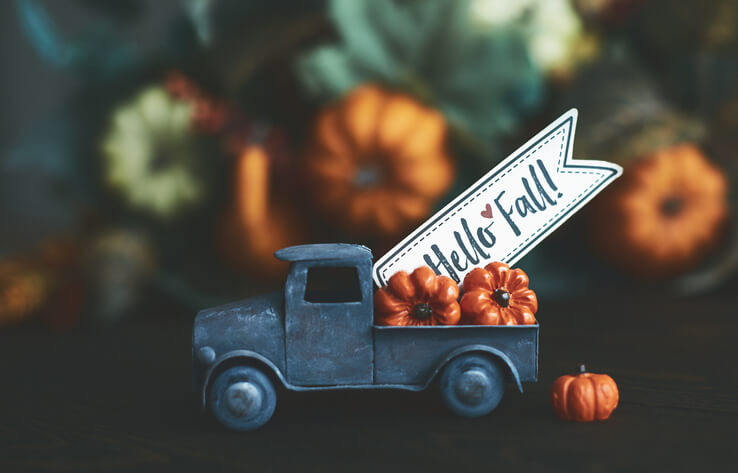 Test The Heat
It's wise to give the home's heating system a test run to ensure everything is in working order before temperatures really begin to plummet. Smell something burning when you turn on the heat? No worries, that's likely just dust particles that have gathered on the system's heating components being burned away. It's when the system fails to produce heat, or turn on at all, that there's cause for concern, and you should consider heating repairs.
Additionally, if it's been a while since the heating system's last professional check-up, we recommend you schedule a tune-up from one of our HVAC technicians. Scheduling heating maintenance at the top of the season is an excellent way to ensure your home stays warm and cozy throughout the fall and winter.
Change Air Filters
As outdoor temperatures begin to drop, families will spend more and more time indoors. Replacing the HVAC's air filter is the best way to boost indoor air quality and ensure everyone in the home still has access to clean, breathable air despite spending less time outdoors. Not to mention, changing air filters at their recommended intervals (one-to-three months, depending on the number of pets in the household) helps to prevent spikes in utility bills.
Flush The Water Heater
The holidays tend to bring friends and family together, and all those visitors coming to take part in festivities will mean more dishes to wash. Some homeowners may even find themselves housing relatives in the weeks leading up to major holidays. All this extra traffic is one of the primary reasons our home's water heaters have to work harder throughout fall and winter, and why it's a good idea to have yours flushed and maintained in preparation.
Over time, sediment can build up in water heaters and make it harder to heat household water. Beyond merely being inconvenient, this can be expensive, as a struggling water heater will raise utility bills. Keep utility bills low this fall by scheduling water heater maintenance!
Clean Outdoor Unit
The HVAC system's outdoor unit contains quite a few key components, namely the evaporator coils and the condenser unit. Keeping these components clean and clear of outdoor debris is vital to the HVAC system's efficiency year-round, but, as the wind picks up and leaves begin to fall in autumn, they may require extra attention. Check and clean these components frequently, or allow us to take care of it for you by signing up for our planned maintenance program!